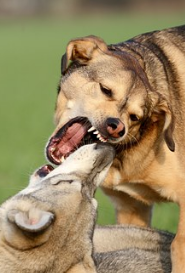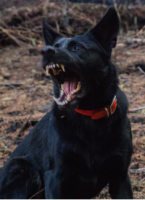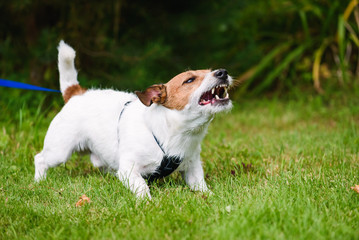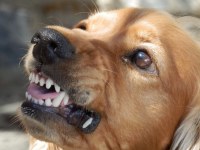 Option 1 - ​​

$800 for (3) Behavior Sessions - 1.5 Hours

$75 Additional Sessions (if needed) 1.5 Hours

Option 2 - $175 - 1.5 Hours for 6 Weeks

Limit 4 Dogs

Option 3 - $1500 -  4 Weeks

Inculdes 1 Free Follow Up
Leash Reactivity and Aggression are the most common behavior issues I see.
Taking your dog for a walk doesn't
have to be an unpleasant experience.
You do not have to struggle alone to solve your dog's reactive behavior.
 "Changing Attitudes" class will help you better understand what is causing the behavior
and give you the tools to use when you get home.
Reactive Rovers are dogs with a high reactivity to a stimuli (or a scary thing) causing them to
go over threshold by excessively barking, lunging, or growling.
This over emotional state is very stressful for your dog. This emotion stems from "fear" or "insecurity"
of being in an uncomfortable situation.
(For example a bad past experience with another dog/human or lacking socialization.)
Whatever the case, reactivity or aggression in any form is not acceptable or safe.
I have a high degree of success with our Reactive Rover class. I enjoy the challenge of working with reactive dogs.
With my many years of experience, and many different breeds, plus my extensive education on this topic I will
work with you to harness that energy and direct it toward
more appropriate behaviors through handling and management techniques.
I will systematically work through a

Positive Reinforcement, Behavior Modification Program

using
Counter Conditioning and Desensitizing.

We will use small manageable steps, to effectively bring
about a change in your dog's emotional response to the stimuli (scary thing).
I encourage the dog to "Think & Learn" along with coping skills to help them remain focused and calm, rather than react.
IN ORDER TO HAVE THE PROGRAM BE SUCCESSFUL…
"YOU must be COMMITTED"
to continue this training at home! The dog is only part of this team!

To help  keep your dog calm, YOU must be in a CALM STATE YOURSELF!

Depending on the history gathered it is not uncommon for serious issues to require additional sessions,
Reactivity/Aggression is not a "quick fix".


We may recommend your dog be examined by a Veterinarian to rule out possible medical

conditions that may cause or contribute to the behavior.

An Aggression Disclaimer and Liability Release must be signed prior to training.


All training is done on leash and may require the dog to wear a muzzle.


We are unable to make Guarantees as I must abide to the Code of Ethics with CPDT & CCPDT
 My husband rescued Blanca, a little female white pit bull from the laundry mat that was wild and out of control. We had trouble   with Blanca's aggression towards out other two dogs. (Bella and Bishop) and seriously questioned whether we would be able to   keep her. In desperation and based on a recommendation, we took Blanca to Linda Mangun at Jungle Camp Training. Her   aggression has subsided to a great extent. Now she and Bishop are best friends and I am able to walk Bella and Blanca   without  any tussles.  She is so much better now! Her progress is measurable and now is obedient to all obedience commands   and has improved on loose leash walking. Blanca excelled and enjoyed the agility training Linda provided.  All this in Linda's   safe home and under her loving, watchful and capable hands. Not only is Blanca much better, but with Linda's guidance, my   husband and I learned to be more effective trainers and picked up valuable information regarding how to do our jobs as   responsible pet owners. I can recommend Linda without hesitation, particularly to those owners whose dogs exhibit aggression   towards other dogs.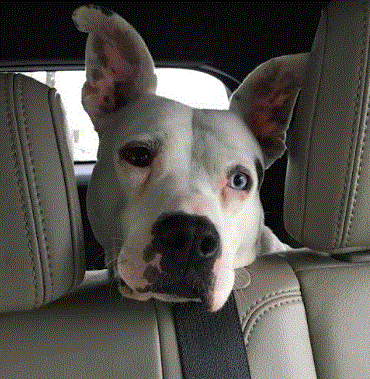 Sweetie Belle is a Terrier Mix who came to us after the dealth of our son Jeff. Belle was
 a stray when Jeff found her wandering the streets of Lubbock. He adopted her and brought 
 her into his home, (probably the first home she had known). When we lost our son, Belle

 also lost her human companion and then had to endure the trauma of the city shelter.

 We wanted to honor Jeff's love for Belle, so we brought her into our home. She was reactive

 to dogs and humans, skittish, and afraid. It was a long and sometimes difficult period of adaption.

 Belle definitely needed Linda's training touch, (and we still maintain a great relationship with her).

 After a time at Jungle Camp she is a Well-Trained, Obedient, Adjusted member of our family. She may   never be a particularly accepting of all dogs, however, when Belle boards at Linda's she loves to romp 

 and play with other dogs. Linda gave us the training tools and skills to cope with Belle's reactively if 

 needed. We would definately recommend Jungle Camp's / The Barking Lot Training with Linda and   Tammy  for training and also for boarding.

 Cathy, Bill & Sweetie Belle


Reactive Dogs On The Road To Recovery